"R" Litter von Schneiden Fels
 Zap von Schneiden Fels Fpr1 BH AD DNA AN ANQ2018 and Fancy von Schneiden Fels  
 Puppies Born April 20, 2019                                      2 Males and 1 Female
 All the Puppies from this Litter are Sold!
Pictures Updated 6/9/2019
To see Pictures of our "R" litter please click this link

http://www.schneidenfels.com/r-litter-zap-fancy/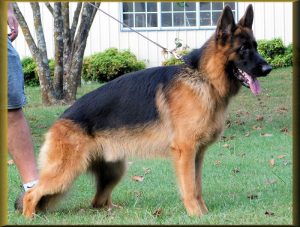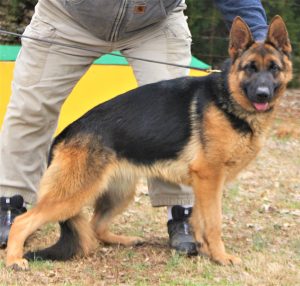 Parents
Grandparents
Great-Grandparents
Great-Great-Grandparents
SG Zap von Schneiden Fels IPO3 KKL
 V Izaro von Schneiden Fels IPO3
VA Ebafarmens Izaro SchH3 KKL1a
VA Digger vom Elzmundungsraum SchH3 KKL1
VA Gildewanger's Pluzz   N-SUCH N V07 VA4 VA1 KKL1
2x VA Teela von Schneiden Fels SchH3 KKL1 LBZ
V Zam von Schneiden Fels SchH3 KKL1
V Xandra von Schneiden Fels SchH2 FH KKL1a LBZ
SG Geneva von Schneiden Fels
VA VA1 Iliano vom Fichtenschlag IPO3 KKL1a
2xVA Remo vom Fichtenschlag SchH3 KKL1a LBZ
VA Viana vom Fichtenschlag SchH3 KKL1
V Sheri od Petkovica IPO1 KKL1
VA5 Shicco von der Freiheit Westerholt SchH3 KKL1a
V1 Tina od Petkovica IPO1 SchH2
Fancy von Schneiden Fels AD BH
V Lory "Od Petkovica" IPO3 KKL1a
V Pippo House of Grumil IPO2 KKL1a
VA1 Iliano vom Fichtenschlag SchH3 KKL1a
V Tina "Od Petcovica" IPO1
V Cesi "Od Petkovica" IPO1
VA Orbit vom Huhnegrab SchH3
4xSG1 Cili Od Petkovica IPO1 KKL1a
V Uzzi von Schneiden Fels IPO1
V Zam von Schneiden Fels SchH3 KKL1a
V Wick vom Buchhorn SchH3 KKL1a
V Rosy Fixfrutta SchH1 IPO2 KKL1
V Xandra von Schneiden Fels SchH2 FH KKL1a
V Leon vom Fiemereck SchH3 KKL1a LBZ
V Ablaricum von Schneiden Fels SchH1 KKL1a
"S" Litter von Schneiden Fels
SG1 Zap von Schneiden Fels Fpr1 BH AD DNA AN ANQ2018 and Dixie von Schneiden Fels AD DJ DJA DJQ2018
Puppies Born May 11th 2019      8 Males and 2 Females                        
Now Accepting Deposits   All the Females from this Litter have been Sold, Males are still available!

Pictures Updated June 14th!
To see Pictures of our "S" litter please click this link
http://www.schneidenfels.com/s-litter-zap-dixie-puppy-pictures/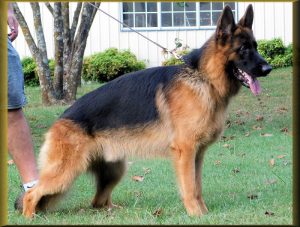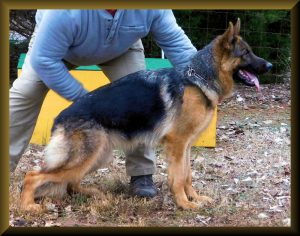 Parents
Grandparents
Great-Grandparents
Great-Great-Grandparents
SG Zap von Schneiden Fels IPO3 KKL
 V Izaro von Schneiden Fels IPO3
VA Ebafarmens Izaro SchH3 KKL1a
VA Digger vom Elzmundungsraum SchH3 KKL1
VA Gildewanger's Pluzz   N-SUCH N V07 VA4 VA1 KKL1
2x VA Teela von Schneiden Fels SchH3 KKL1 LBZ
V Zam von Schneiden Fels SchH3 KKL1
V Xandra von Schneiden Fels SchH2 FH KKL1a LBZ
SG Geneva von Schneiden Fels
VA VA1 Iliano vom Fichtenschlag IPO3 KKL1a
2xVA Remo vom Fichtenschlag SchH3 KKL1a LBZ
VA Viana vom Fichtenschlag SchH3 KKL1
V Sheri od Petkovica IPO1 KKL1
VA5 Shicco von der Freiheit Westerholt SchH3 KKL1a
V1 Tina od Petkovica IPO1 SchH2
Dixie von Schneiden Fels AD DJ DJA  DJQ18
VA Mailo vom Kuckucksland IPO3 KKL
V Franko vom Kuckucksland IPO3 KKL
VA Roy Terrae Lupiae IPO3 KKL
V Paula vom Kuckucksland IPO 2 KKL
VA Bella vom Kuckucksland IPO2 KKL
VA Vegas du haut Mansard IPO3  KKL
VA Zora vom Ochsentor IPO3  KKL
Blair von Schneiden Fels AD BH
V Zane von Schneiden Fels SchH3 KKL
V Zam von Schneiden Fels  SchH3 KKL
V Wanda von Schneiden Fels SchH1
V Inga von Schneiden Fels IPO2
VA Ebafarmens Izaro SchH3 KKL
VA Teela  von Schneiden Fels SchH3 KKL1a
"T" Litter von Schneiden Fels
SG 1 Zap von Schneiden Fels Fpr1 BH AD DNA AN ANQ2018 and SG1 Dola vom Drache Feld AD
Dola is confirmed Pregnant, the litter is due the week of June 24th 
Now Accepting Deposits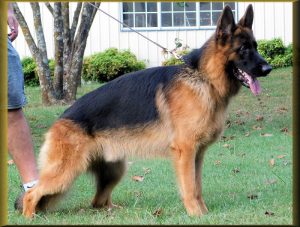 Parents
Grandparents
Great-Grandparents
Great-Great-Grandparents
SG Zap von Schneiden Fels IPO3 KKL
 V Izaro von Schneiden Fels IPO3
VA Ebafarmens Izaro SchH3 KKL1a
VA Digger vom Elzmundungsraum SchH3 KKL1
VA Gildewanger's Pluzz   N-SUCH N V07 VA4 VA1 KKL1
2x VA Teela von Schneiden Fels SchH3 KKL1 LBZ
V Zam von Schneiden Fels SchH3 KKL1
V Xandra von Schneiden Fels SchH2 FH KKL1a LBZ
SG Geneva von Schneiden Fels
VA1 Iliano vom Fichtenschlag IPO3 KKL1a
2xVA Remo vom Fichtenschlag SchH3 KKL1a LBZ
VA Viana vom Fichtenschlag SchH3 KKL1
V Sheri od Petkovica IPO1 KKL1
VA5 Shicco von der Freiheit Westerholt SchH3 KKL1a
V1 Tina od Petkovica IPO1 SchH2
SG Dola vom Drache Feld
V Kimon vom Emkendorfer Park IPO3 KKL
VA Mentos vom Osterberger-Land  Sch3 KKL
VA Nando vom Gollerweiher Sch3  IPO3 FH2 KKL
V Quencie vom Osterberger-Land
V Nastja vom Emkendorfer Park Sch1 KKL
VA Maestro vom Osterberger-Land Sch3 KKL
SG Laura vom Emkendorfer-Land  Sch3 KKL
V Prima Dei Precision Sch3 KKL
VA Zamp vom Thermodos Sch3 KKL
VA Quantum von Arminius Sch3 KKL
V Ute vom Thermodos Sch3 KKL
VA Jojo vom Zellwaldrand Sch3 KKL
V Iso vom Zellwaldrand Sch3 KKL
V Orla vom Feuermelder Sch1 KKL
"U" Litter von Schneiden Fels
V1 Izaro von Schneiden Fels IPO3 Spr2 AD and Vixie von Schneiden Fels BH AD
Vixie is confirmed Pregnant, the litter is due the week of June 24th

Now Accepting Deposits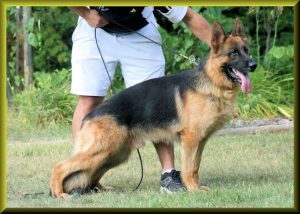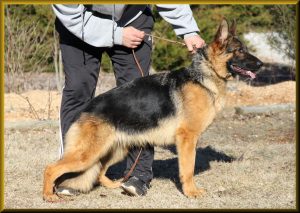 Parents
Grandparents
Great-Grandparents
Great-Great-Grandparents
V  Izaro von Schneiden Fels IPO3
VA Ebaframens Izaro SchH3 KKL1a
VA Digger vom Elzmündungsraum  SchH3 KKL1a (Swiss)
VA1 Zamp von Thermodos SchH3 KKL1a
V Ute vom Thermodos  SchH2 KKL1a
VA Gildewangen's Pluzz N-S UCH N V07 VA4 VA1
Gildewangen's Istann MH BH SchH1  Icelandic Champion ISW-07 ISCH IN TUCH
Gildewangen's Rappiola NUCH SchH1
2x VA Teela von Schneiden Fels SchH3 KKL1 LBZ
V Zam von Schneiden Fels SchH3 KKL1a LBZ
V Wick vom Buchhorn SchH3 KKL1a
V Rosy Fixfrutta IPO2 KKL1a
V Xandra von Schneiden Fels SchH2 FH KKL1a LBZ
 V Leon vom Fiemereck SchH3 KKL1a
V Ablaricum von Schneiden Fels SchH1 KKL1a
Vixie von Schneiden Fels BH AD
V Zane von Schneiden Fels Sch3 AD
V Zam von Schneiden Fels Sch3 KKL
V Wick vom Buchhorn Sch3 KKL
V Rosy Fixfrutta Sch1 KKL
V Wanda von Schneiden Fels Sch1 AD
VA Karrats Ulko Sch3 KKL
V Ablaircum von Schneiden Fels Sch1 KKL
V Boggie OD Petkovica IPO1 KKL
V Ferdinand Feetback Sch3 IPO1 KKL
VA Esko vom Danischen Hof Sch3 KKL
V Manta Nivalda IPO3 KKL
V Doris vom Radhaus IPO1 KKL
V Timo Fixfrutta Sch3 KKL
Denija Aureus Mons