Our "N" Litter has Arrived!!  3 Males and 5 Females Whelped May 19th, 2022
Puppy Pictures are up!!
http://www.schneidenfels.com/n-litter-zap-nikita0522/
Now Excepting Deposits for our "N" Litter!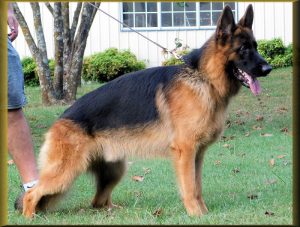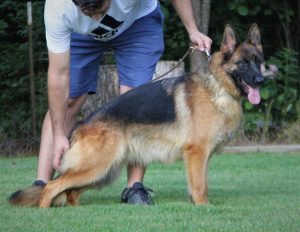 Zap von Schneiden Fels                                           Nikita von  Schneiden Fels
SPr1,FPr1,BH,AD,DNX,AN                                         AD,DN
This is a repeat breeding and we're expecting awesome social, environmental and working temperaments, with outstanding structure, type and movement.  These puppies will be suitable for a wide variety of activities including breeding, showing, working service dogs, dock diving, agility, obedience and most any other dog sport or as a valued family member!
"N" Litter Pedigree

http://www.schneidenfels.com/k-litter-pedigree-zap-nikita/
All Deposits Are Non-Refundable